Optimum Biometric Labs AB was founded in 2003, and it was a pioneer in the area of cloud and big data concepts for monitoring vital operational aspects of connected biometric devices and services.
Optimum Biometric Labs developed and marketed BioUptime which was a monitoring software for supervising infrastructure reliability, availability, maintainability, and performance. BioUptime monitored critical hardware and software elements and subsystem components such as biometric capture devices, applications, services, usage, and more. The product's key benefits enabled customers to 1) measure, meet and exceed service level agreements 2) reduce maintenance and operational costs, 3) maximize operational performance, reliability, and availability. Optimum Biometric Labs also specialized in biometrics and BioUptime-related professional services, such as evaluation of biometric devices and sensors.
As of summer 2019, Optimum Biometric Labs have decided to discontinue BioUptime from the market and existing users will be notified about this change.
Optimum Biometric Labs was engaged in the international standardization work, ISO/IEC JTC1/SC37-Biometrics, which resulted in the dedicated section: "Operational system monitoring" in the international standard draft ISO/IEC FCD 19795-6.
OBL also developed solutions in the area of face recognition, such as the site myfacetwins.com where people could upload a face image and see the closest face twins present in the site. Another solution was for the science center Kreativum where we integrated a camera, widescreen and software in order to compare your face with for example a friend or family member to get a matching score of the resemblance. A similar solution was an integrated kiosk with camera, touchscreen which we demoed at a movie theater premiere at SF Bio, where the audience could face match themselves with the cast of the movie.
OBL has also held seminars in the area of biometrics at Blekinge Institute of Technology.
Consultancy services
Besides the biometric leg of OBL, we have also conducted consultancy services for the IT and Telecom industry as subconsultants to Softhouse Consulting Sydost AB, CapGemini AB and Densitech Technology AB. The primary customers our consultants have worked at has been Ericsson, Telenor and UIQ.
Awards and Recognitions
Venture Cup step 3 2005
Optimum Biometric Labs both submissions to this contest were chosen as to be among the 10 best out of 49 submissions for this final step of the Venture Cup competition.

Venture Cup step 2 2005
OBL won Venture Cup step 2 with Automatic Detection of Diabetic Retinopathy and was nominated with Optimum Precon (later rebranded to BioUptime). The market plan for the two business ideas was judged in this step.

Venture Cup step 1 2004
OBL won Venture Cup step 1 with Automatic Detection of Diabetic Retinopathy and was nominated with Optimum Precon (later rebranded to BioUptime).
VINN NU 2004
OBL was awarded among top 20 most innovative companies in Sweden's largest competition for innovative business ideas, the VINN-NU competition arranged by VINNOVA and Nutek.

ALMI Innovation prize
OBL received the ALMI Innovation Prize and was a finalist in the Skapa Foundation Award.

Innovation Cup 2003
Awarded from the Innovation Cup, region south-Sweden, proceeding to the national final.
Sparbanksstiftelsen Kronan 2003
Received the highest prize from the Sparbankstiftelsen Kronan.
Web presence
Through the years, Optimum Biometric Labs AB has shifted faces on the web.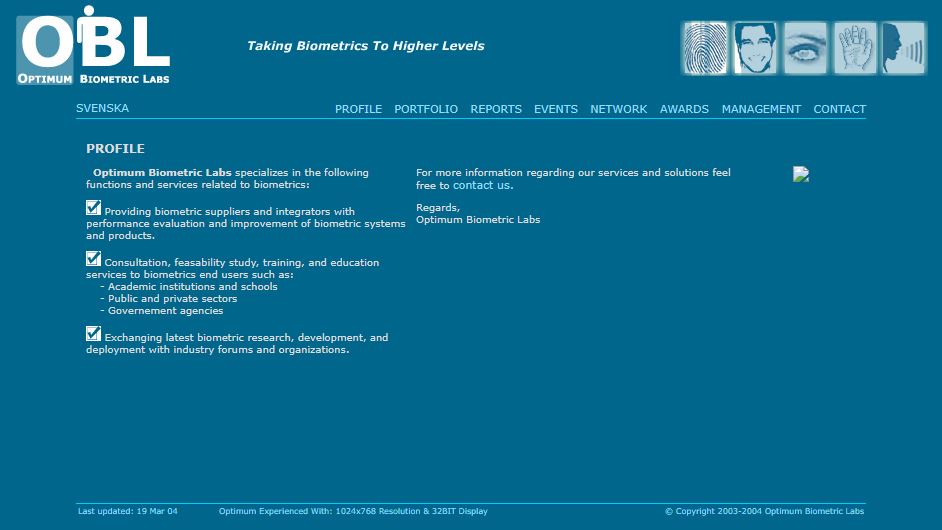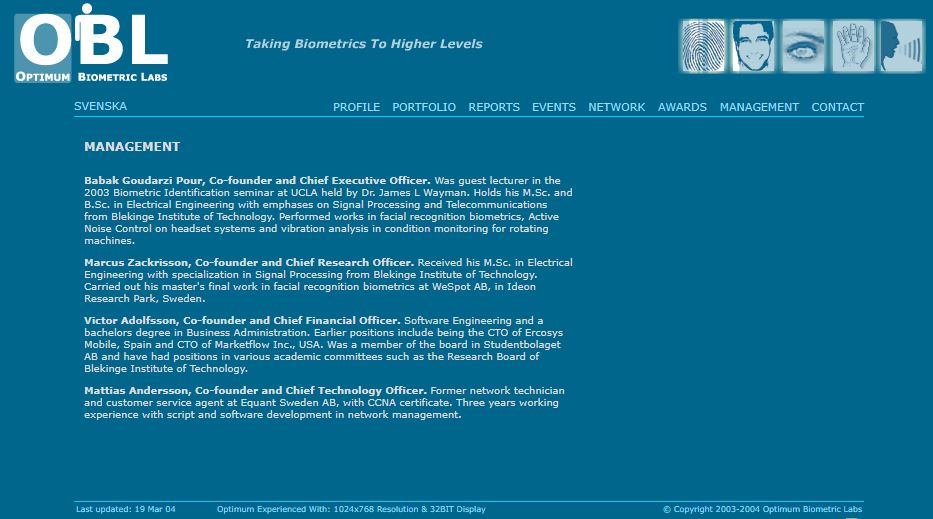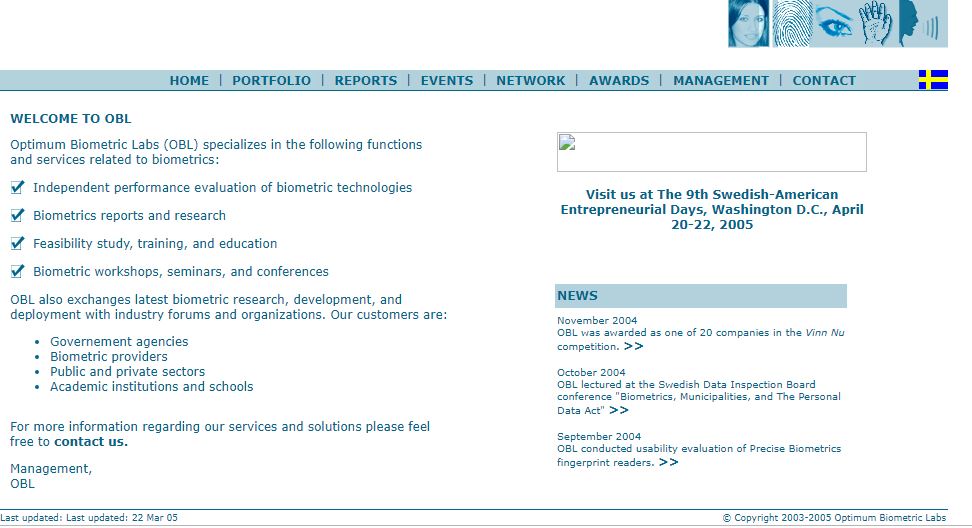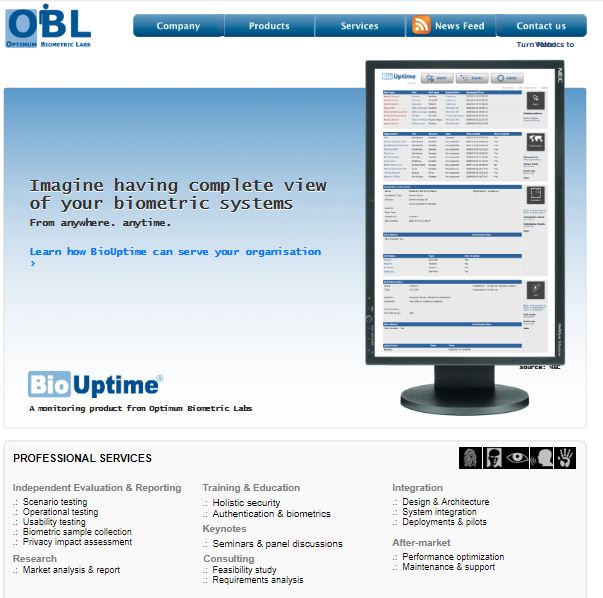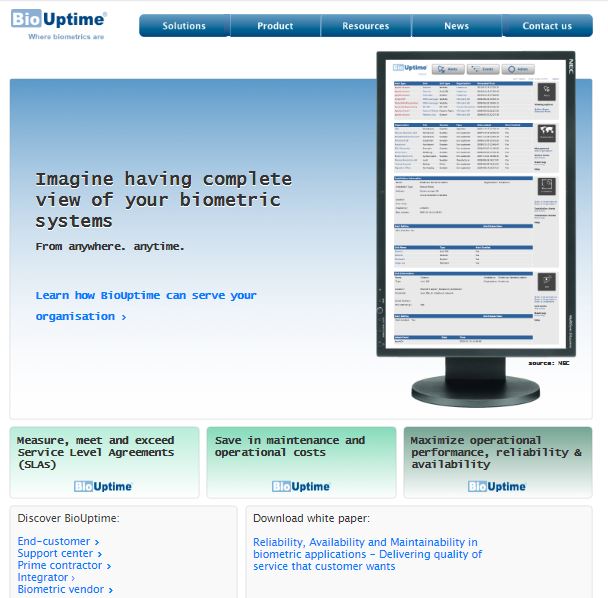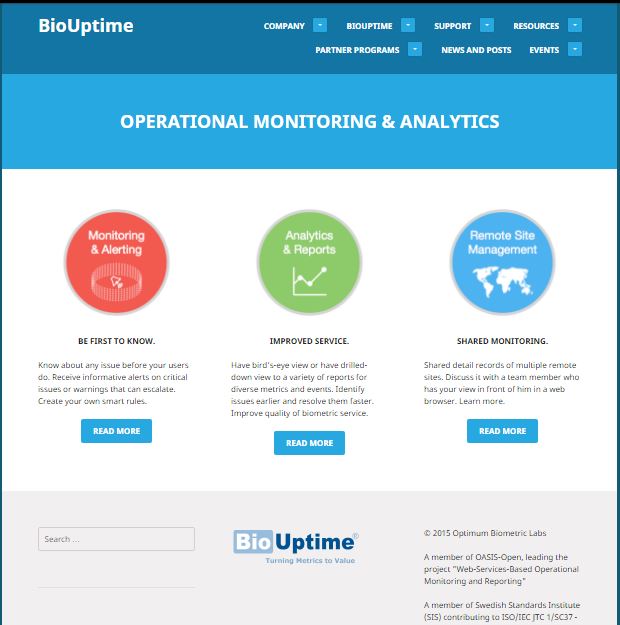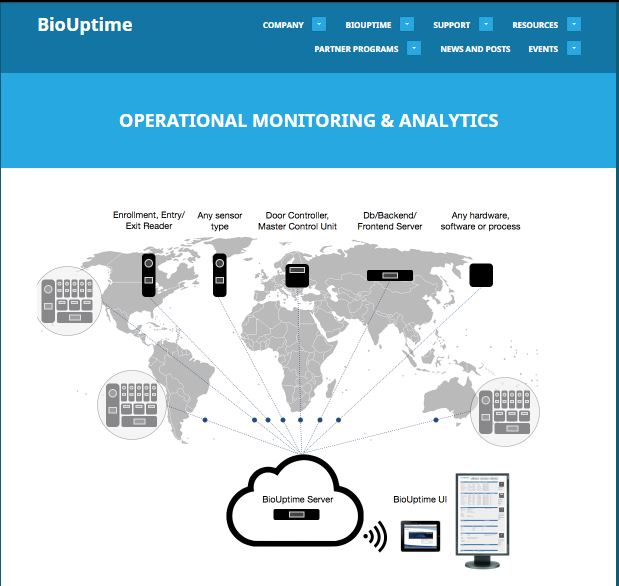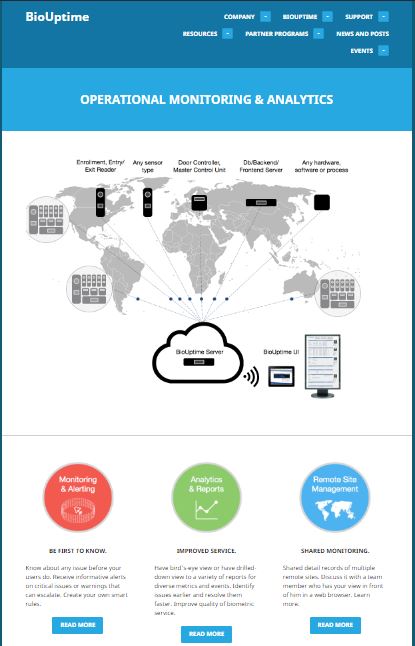 OBL has also ventured into Face recognition applications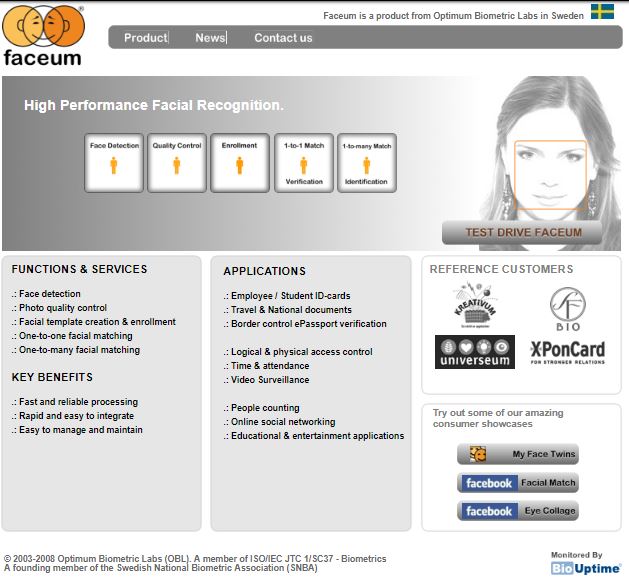 As part of Faceum we developed MyFaceTwins.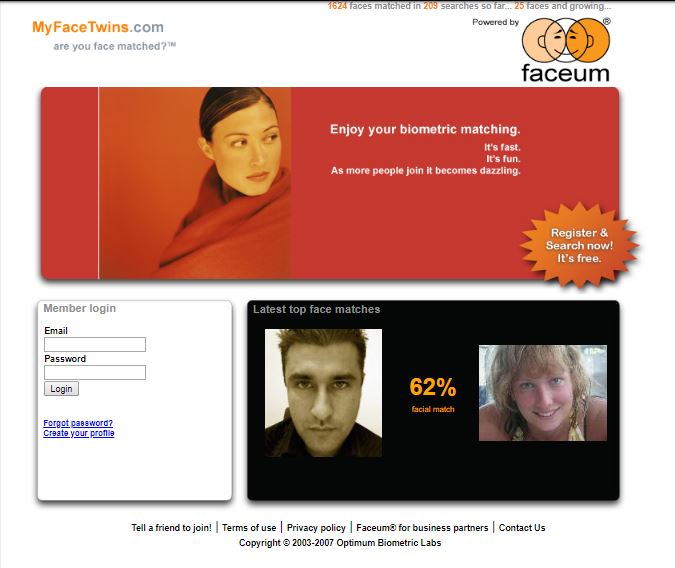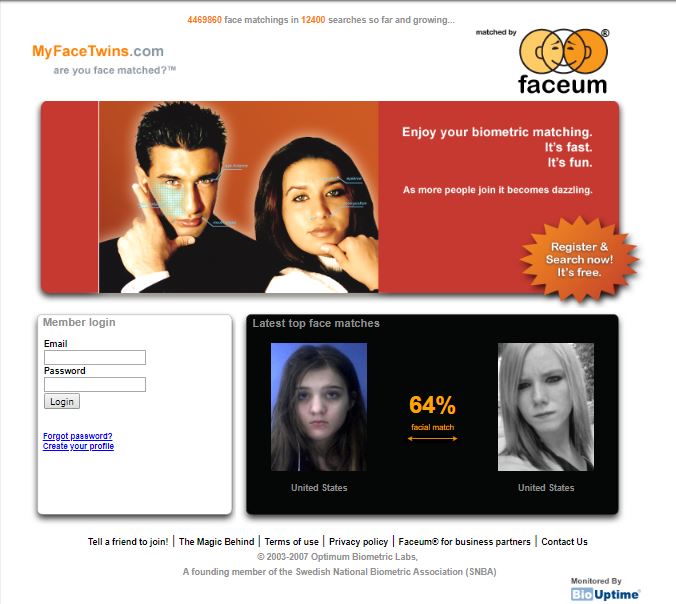 And MetronLife